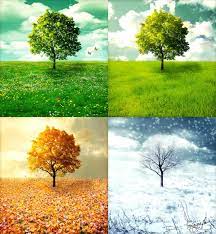 Here in northern Idaho, we experience all four seasons. Our scenery, garb, and routines change with the temperature. If your skincare procedures aren't also changing, you may be holding your skin back from being its best. We've compiled our seasonal skincare procedure recommendations to keep you glowing all year.
FALL & WINTER
When the temperature drops and we all spend more time inside, our sun exposure goes to almost zero. This isn't great for our Vitamin D levels, but fall and winter are the perfect time to schedule more aggressive seasonal skincare procedures.
MICRONEEDLING.

Microneedling is a simple way to incorporate seasonal skincare. Depending on your goals, we recommend scheduling

microneedling

monthly during colder months. You'll likely start to see results after a single procedure, but full results require 3-4 procedures.

Microneedling

creates small punctures repeatedly on the face, neck, and decolletage to stimulate the production of collagen and elastin and address the following:
Wrinkles

Fine Lines

Scars (all sorts, including acne scars)

Stretch Marks

Skin Tone

Large Pores

Loose Skin
Your skin will be extra sensitive to following this procedure, as it heals all of the tiny wounds, so we recommend avoiding makeup for at least 24 hours and limiting even moderate sun exposure for several days after.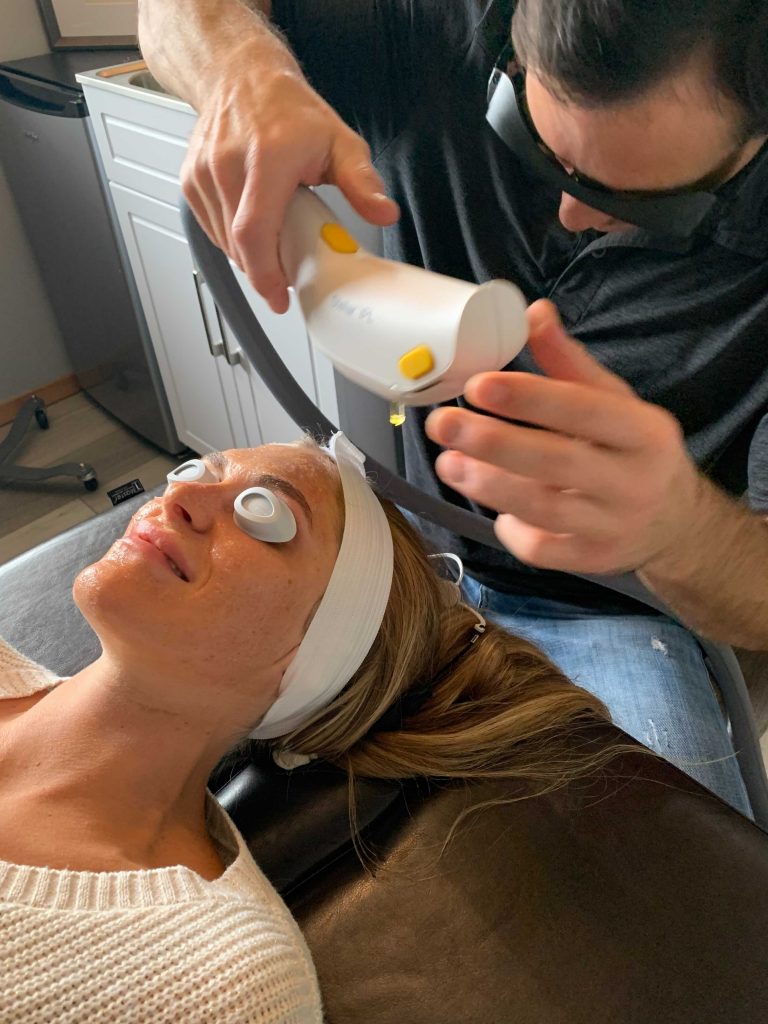 SMOOTHGLO FACIAL.

Our

SmoothGlo Facial

requires little to no sun exposure for 3 weeks before and after the procedure, making it almost impossible to schedule in the spring and summer if you like your mountain and lake time like we do. Thus, it is a seasonal skincare MUST for fighting the effects of aging and the sun. The

SmoothGlo

combines Intense Pulsed Light and Radio Frequency Microneedling. There is almost no downtime (other than needing to stay out of the sun) and almost no pain associated with this procedure.

CHEMICAL PEELS.

We customize our

chemical peels

for your unique skin
type and goals; they can vary in strength, which affects recovery time. Chemical peels remove a layer of skin to reveal fresh new skin, free from imperfections. The fresh skin is quite sensitive to the sun, making this an aspect of seasonal skincare best reserved for fall and winter. Chemical peels address the following: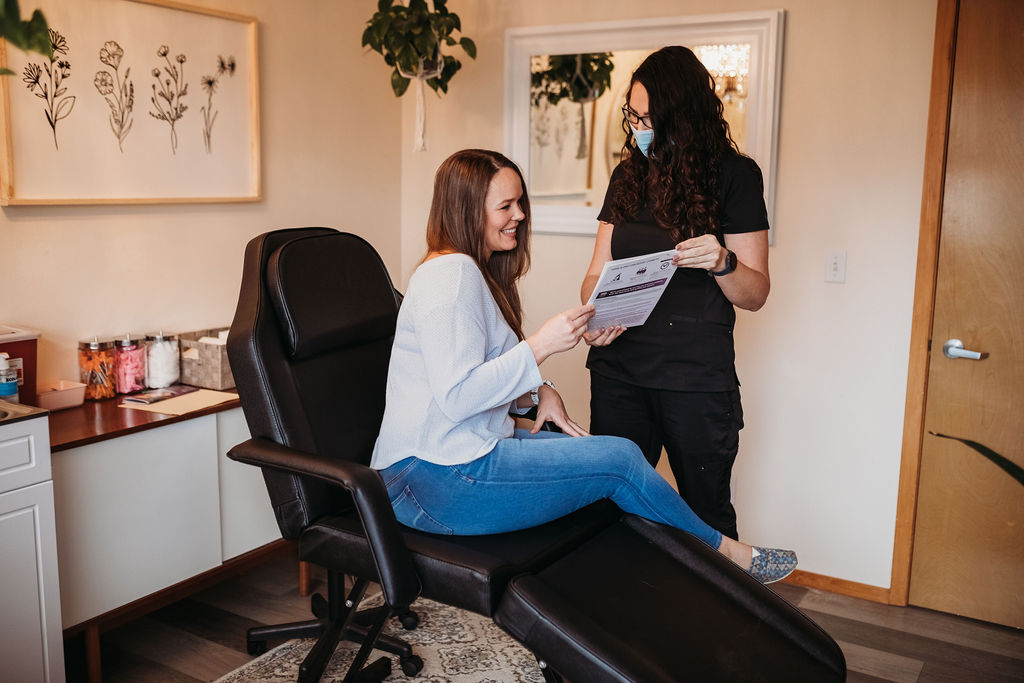 Excess Oil

Dark Spots and Age Spots

Sun Damage

Wrinkles

Fine Lines

Hyperpigmentation

Clogged Pores

Blackheads
SPRING & SUMMER:
FILLERS

.

Dermal Fillers

are injected to add volume and a fresh youthful appearance to skin. Because they cause only minor bruising and little to no sensitivity,

fillers

are an ideal addition to your seasonal skincare routine in the summer.

Filler

is used to enhance lips, cheeks, or tear troughs or to fill in scars and deep wrinkles.
BOTOX

.

Botox

is the fastest way to prevent wrinkles and fine lines and minimize their appearance by relaxing facial muscles. The effects of

Botox

last up to 3 months, so you may be needing a refresh in the middle of summer, and luckily there's no bad time of year to get

Botox

! It's the procedure that can be inserted into your seasonal skincare routine whenever you need it. We recommend avoiding vigorous exercise and working up a sweat within 24 hours of being injected.

LILFOX GUA SHA FACIAL

. Our

LilFox GuaSha Facial

is a gentle way to honor seasonal skincare and to refresh your skin during the warmer months. We use a flat jade tool to relax facial muscles and promote lymphatic drainage. This increases circulation and addresses puffiness, dark circles, and fine lines. The addition of natural, plant-based, bioavailable LilFox products to this ancient technique puts the experience over the top.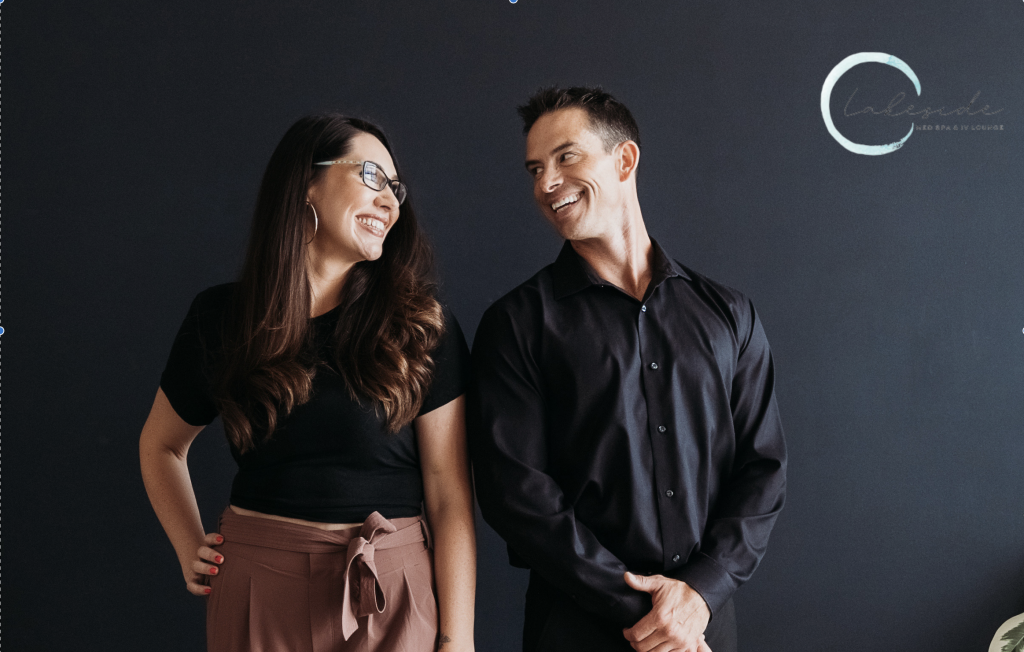 We believe that our recommended procedure schedule, by harnessing the wisdom of seasonal skincare, will keep you glowing all year long!