WHAT CAN NUTRIENT IV THERAPY DO FOR YOU?
Recharge your mind.
Give your mind and body nutrients that keep you healthy and strong.
Rehydrate your body.
Promote young and healthy-looking hair, skin, and nails.
Revamp your life.
Fight sickness and allergies by strengthening your immune system.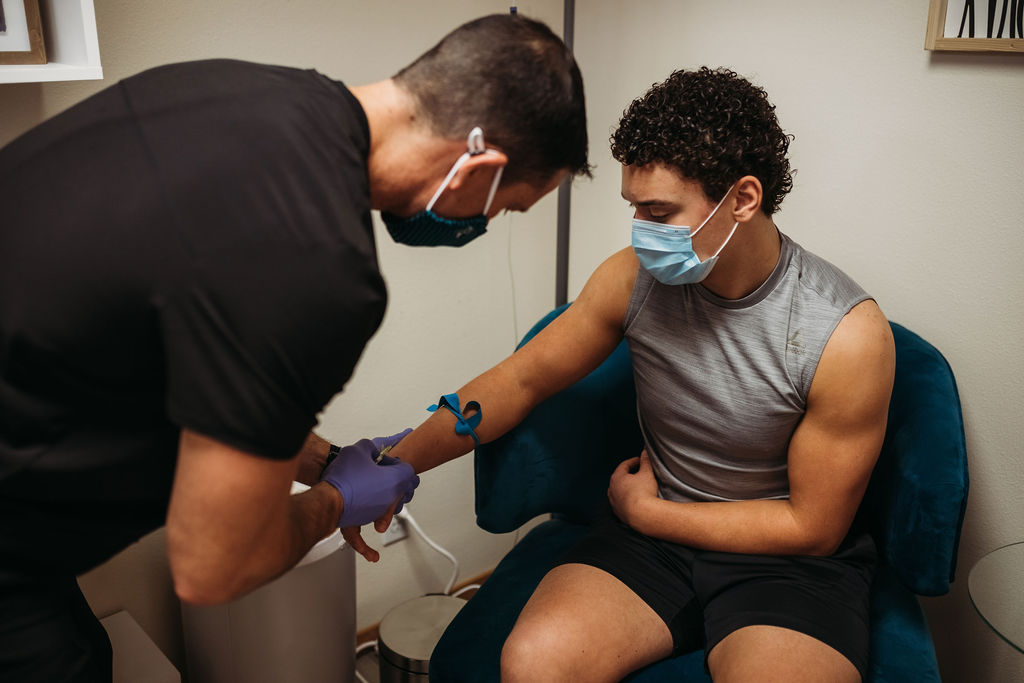 WHY NOT ENSURE 100% ABSORPTION OF YOUR VITAMINS AND MINERALS?
Intravenous (IV) therapy is a method of feeding vitamins, minerals, and amino acids directly into the bloodstream, and is used to correct intracellular nutrient deficiencies. Oral intake of such high doses is simply not possible due to absorption limitations from the digestive process. Patients can get up to 10 times the nutrients in one treatment as they could get orally in one day.
We are highly custom and will come up with a formula that will work best for your body and needs.
Typically, the wellness/hydration bag includes vitamin c, b-12, b complex, and minerals like zinc and magnesium.
This bag starts at $150