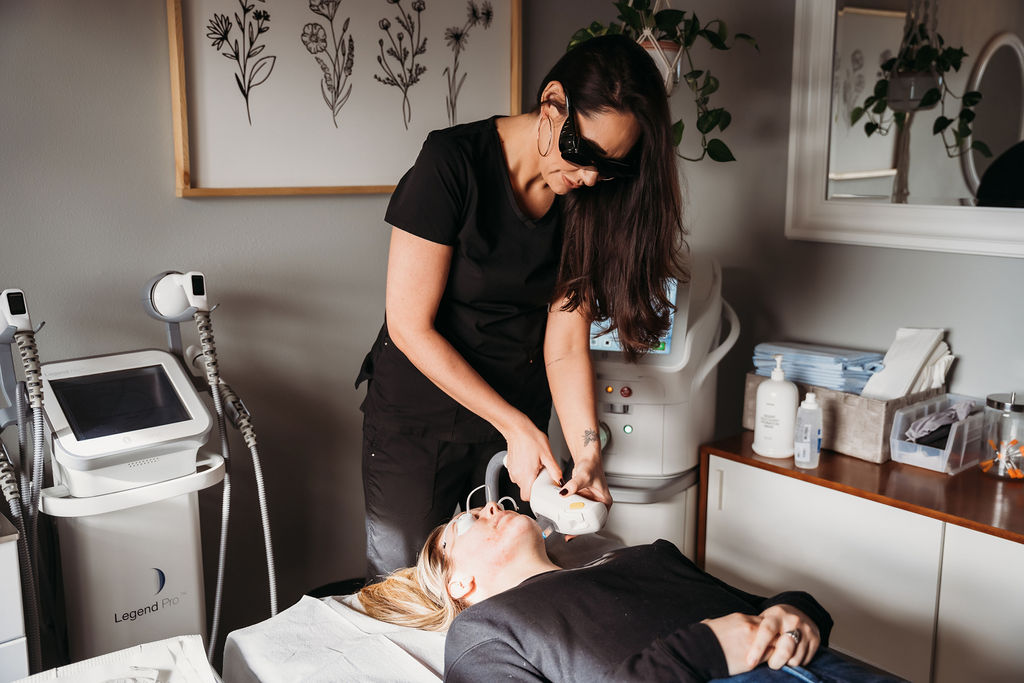 SmoothGlo by Lumenis is the perfect sequential treatment for patients looking to achieve naturally glowing skin. It tarkets the three biggest signs of aging skin – Tone, Texture, and Volume.
By addressing all three areas in one session, SmoothGlo patients are able to dramatically reverse the visible signs of aging and enjoy a brighter, more youthful glow!
Lakeside Med Spa & IV Lounge is the only med spa in the North Idaho area that offers SmoothGlo service to their patients and we are excited to make it a major part of the services we provide at our practice.