ABOUT DERMAL FILLERS
Dermal fillers are a cosmetic injectable that helps add volume to certain areas of the skin in order to create a youthful, flawless appearance. There are many different brands of cosmetic dermal fillers on the market that are able to give you fresh, rejuvenated results.
HOW DERMAL FILLERS WORK
Dermal filler treatments work by using a hyaluronic acid gel-based injection in order to boost your skin's volume while providing a naturally appearing and rejuvenated look. Dermal fillers can last between 6-12 months and require no downtime after treatment.
WHAT DERMAL FILLERS TREAT
Lips
Smile lines
Certain Scars
Cheeks
Vertical Lip Lines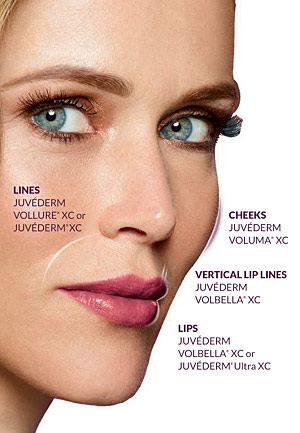 ABOUT JUVEDERM® TREATMENTS
JUVEDERM® is a type of cosmetic dermal filler used to help eliminate lines and wrinkles. JUVEDERM® cosmetic is a smooth-consistency gel that is infused with lidocaine in order to improve comfort during treatment. Cosmetic JUVEDERM® treatments are FDA approved to last up to a year with one treatment.
HOW JUVEDERM® TREATMENTS WORK
JUVEDERM® treatments work by injecting the special HA, smooth-consistency gel into the troubled area of skin with a very fine needle. The gel is able to add volume within the skin while also promoting collagen and elastin production for a naturally appearing result.
WHAT JUVEDERM® TREATS
Lips
Smile lines
Certain Scars
Cheeks
Deeper set wrinkles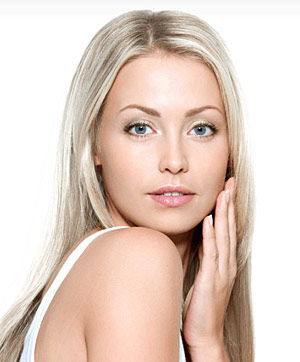 ABOUT RAVANESSE® VERSA™ TREATMENTS
Ravanesse® Versa™ is a hyaluronic acid dermal filler that can be used to treat moderate to severe favial wrinkles and folds, including nasolabial folds. 

ABOUT RESTYLANE® TREATMENTS
Restylane Contour® is an innovative cheek filler designed with XpresHAn Technology to move with natural facial expressions while providing restored cheek shape and definition. Gone are the days of frozen, over-stuffed cheeks.
HOW RESTYLANE® TREATMENTS WORK
The Restylane line of products is formulated to act like your body's own naturally occurring hyaluronic acid, restoring volume to your skin.
WHAT RESTYLANE® TREATS
Treatment can be administered in your hands and face at the same appointment