Lakeside Med Spa in downtown CdA has quickly gained a reputation for being Coeur d'Alene's premiere boutique med spa. It's chic ambiance and friendly staff creates a spa-like experience while offering specialized care for each patient. So much so, that people come from all over the Pacific Northwest for treatments at Lakeside Med Spa – not only for the quality of the services, but for the owners behind them.
Best Friends and Business Partners
Both Ryan and Rachel have a long history of experience in local healthcare. They share a deep passion for serving this community – the very community that brought them together. Best friends and business partners, Ryan and Rachel bring a wealth of knowledge to Coeur d'Alene's favorite local med spa.
Meet Rachel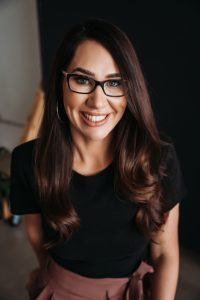 After attending the birth of her best friend's baby, Rachel Fiddes knew she wanted to be a labor and delivery nurse – a field in which she worked for 7 years. She later transitioned to critical care, and credits her own 3 daughters as the motivation behind her tireless work ethic.
"For 11 years, I've loved serving the people in this community at Kootenai Hospital. Now, I still serve the community – just in a different capacity. Owning and operating Lakeside Med Spa has allowed me to help people – and especially other women – feel better, look better, and feel more empowered in their own skin."

-Rachel Fiddes, co-owner, Lakeside Med Spa
Meet Ryan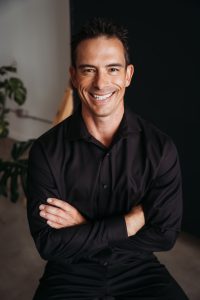 As a teenager, Ryan Golob had a family member encourage him to pursue the medical field, particularly anesthesia. He attended nursing school at the University of Colorado, worked in critical care for 3.5 years, and then went to anesthesia school at Medical University of South Carolina in Charleston. At Kootenai Hospital, Ryan spent 8 years as an anesthetist. It was on the labor and delivery floor where he crossed paths with Rachel.
Stronger Together
Having worked together at Kootenai Hospital for over a decade before owning and operating Lakeside Med Spa, Ryan and Rachel knew that their experience in the fast-paced clinical world of the hospital could get them through anything together. After one year of owning Lakeside, they've more than validated that intuition!
"At Lakeside, I still get to practice the hands-on procedures that I'm skilled at and passionate about – all while building long-lasting, loyal connections with the people who come into the spa. You don't always have that luxury in a hospital setting."

-Ryan Golob, co-owner, Lakeside Med Spa
Building relationships in this town means a lot to both Ryan and Rachel. In fact, their friendship with Lakeside's previous owner, Marci, began at Kootenai hospital and flourished into a career shift for everyone involved.
As Marci sought to slow down towards the end of her nursing career, she felt confident that the only people she could trust to take over her business would be Ryan and Rachel. The three had worked together in labor and delivery at the hospital, and when Marci was selling the med spa, Ryan and Rachel agreed to take on the adventure.
Marci wasn't the only one to benefit from this change of pace. Ryan and Rachel have enjoyed working in an avenue of medicine that allows them to slow down and spend time building connections with patients, which was harder to do in a fast-paced critical care setting.
A Team Effort
Today, Ryan and Rachel meet with every patient as a team. Their close friendship boasts a history of coming through some difficult experiences in their line of work. They share an unparalleled level of trust with each other, which translates to their care towards each and every patient.

"I love that we're able to fill the gaps where conventional medicine doesn't meet the needs of every person," says Ryan, "We get creative to help patients feel their best. That could mean IV nutrition, PRP treatments, or just an in depth skin consultation. Our heart is in everything we do here."
Ryan and Rachel are the stereotypical best friends. They do everything together – even their consults! They put their heads together to determine business plans and treatment plans. This team approach is truly what sets them apart from other providers. This, and the way they recognize each other's strengths and build off of them.
Ryan notes that Rachel has a good eye for seeing how to enhance the natural beauty of a patient with the most minimal, natural treatment. "She keeps you looking like yourself, while identifying areas for improvement at the client level."
Likewise, Rachel acknowledges that Ryan is not only business-minded, but incredibly skilled clinically. "His experience in acute care allows him to handle high stress situations with ease. Ryan's persistence and motivation are strong, and he's always striving to improve his craft."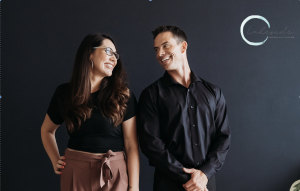 Ryan administered more than 1200 anesthetics per year (including epidurals and nerve blocks) during his 13 years at Kootenai Hospital. He also has an extensive background in exercise, nutrition, medicine, and, of course, esthetics. This experience – together with Rachel's skillful vision – makes them an unparalleled team full of prowess and passion.
The Lakeside Med Spa Difference
The team at Lakeside Med Spa has one priority – to help people feel better and look better from the inside out. They accomplish this goal daily.
It's definitely thanks to Ryan and Rachel's magic touch, but it's also because – despite their continued growth – they maintain a high level of individual interaction with each person they treat. Their vision to remain a uniquely exclusive boutique med spa is realized by patients who seek to be more than a number in a clinic's appointment book.
At Lakeside Med Spa, each patient is greeted by a calming and friendly partner team. Ryan and Rachel meet with every single client personally. Whether it's for botox, filler, IV nutrition, or their full body reboot program, Lakeside Med Spa promises holistic care for your whole picture of health. The goal is not to just get you looking better with botox or fillers, but feeling better with things like their exclusive body reboot program and IV therapies.
Ryan and Rachel know beauty. After all, they've called one of the most beautiful cities home for decades. They both happen to share a love for the outdoors and often spend their free time hiking, camping, or skiing with their families.
"We're rooted in this community," says Rachel, "We've both been caring for Coeur d'Alene for a long time, and we love living and working here."
Come get to know the Lakeside Med Spa owners for yourself! They welcome the opportunity to help you look and feel your best. Contact the office today.