Lakeside Med Spa Ketamine Treatment Therapy

Infusion Therapy For: 
Treatment-Resistant Depression
PTSD
Anxiety
Bipolar Disorder
Addiction Withdrawal and Recovery management
Chronic Pain
Fibromyalgia
Complex regional Pain Syndrome.
What is Ketamine?
If you suffer from any of the ailments above Lakeside Med Spa located in downtown Coeur d' Alene is the premiere location for Ketamine treatments in Northern Idaho.


Ketamine is an anesthetic first synthesized in 1962 and approved for use in the United States in 1970. Utilized in the clinic setting for treatment-resistant pain, mood disorders, and substance use withdrawal. Ketamine is unique in its action on a chemical receptor (primarily NMDA) which results in increased anti-inflammatory and healing mediators in the brain.
Pain reduction is achieved through the activation of the body's own opioid system. Combined with other IV therapies as an effective way to combat withdrawal from drugs/alcohol.
How are the Infusions Administered?
Intravenous infusions typically last less than 2 but up to 4 hours depending on the treatment.
Typically 3 infusions per week for 2 weeks followed by maintenance infusions TBD based on response.
Ketamine AND NAD+ IV Therapy:
Cutting-edge and the most beneficial IV therapy available
Combines the benefits of ketamine therapy with NAD+:

NAD+ is a coenzyme found in cells and is critical to their function.

Decreases with age, stress, disease, and exposure to anything not beneficial to the body.
Clears brain fog, aids in addiction recovery, and combats fatigue and sleep cycle problems.
Improves cognitive function, especially after an injury, and reduces inflammation and pain.
Treatment for long haul effects from Covid-19.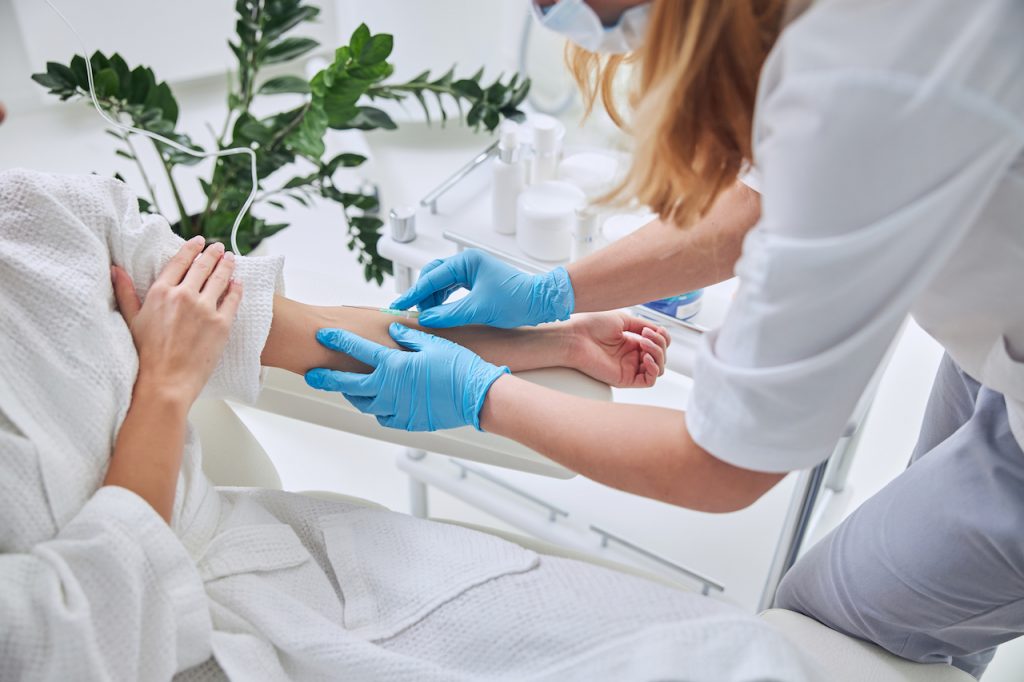 How do I get started with the Ketamine Infusion Process:
Referral from your mental health or primary care provider is preferred.

Self-referral is acceptable based on patient-specific need.

Initial ketamine infusion evaluation can be scheduled online, phone or text.
Get started with Ketamine treatment near you in Coeur d'Alene, Idaho today.
Offering Ketamine and NAD IV Therapy to Coeur d'Alene, Spokane, Post Falls, and surrounding areas in North Idaho and Eastern Washington.