REVITALIZE YOUR SKIN WITH THIS REMARKABLE ANTI-AGING SERVICE!
Crow's feet and brow furrows are a thing of the past when you experience the rejuvenating effects of Botox and Dysport®! As a nonsurgical FDA approved cosmetic injectable treatment, Botox and Dysport® are capable of creating a more youthful appearance with long-lasting results.
GAIN YOUR CONFIDENCE BACK WITH BOTOX
Looking for a way to drop a decade without going under the knife? It's possible to restore the face of your youth and get rid of lines and wrinkles with Botox®. You may be surprised at just how natural and effective Botox®! can be for your skin.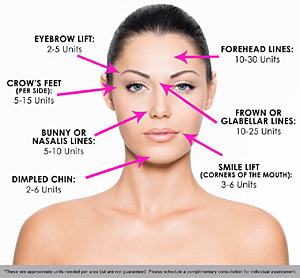 ACHIEVE YOUR DREAM RESULTS WITH THE GOLD STANDARD
We invite you to gain your confidence back with Botox at Lakeside Med Spa. We are dedicated to helping you discover the younger, healthier and more beautiful you – from the inside out.

ABOUT DYSPORT®
Dysport® cosmetic injectable treatment is designed to help improve fine linesnd wrinkles while softening and evening out your overall appearance. Dysport® treatments can be performed between 10-20 minutes and provide results that may last up to four months. Dysport® is approved by the FDA and can give you a smooth, youthful appearance.
HOW DYSPORT® TREATMENTS WORK
Dysport® cosmetic injectable treatment works by temporarily preventing the signal from nerves within your muscles, which disallows the contraction of targeted muscles within your face. When these targeted muscles cannot contract, they relax and smooth out signs of wrinkles and lines within the skin, providing younger, flawless results.
WHAT DYSPORT® TREATS

Frown lines
Brow furrow
Crow's feet
And more!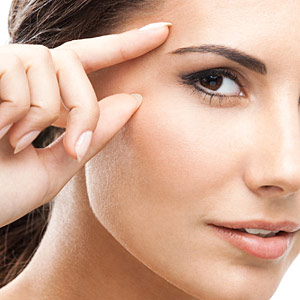 KYBELLA™ FOR DOUBLE CHIN
Kybella™ is an injectable treatment that has the power to destroy fat cells located under the chin. It can target and destroy these cells without causing harm to the surrounding tissue. Once the cells are destroyed by Kybella™, the body naturally absorbs and disposes of them. Gradually, your double chin will start to disappear.
Kybella™ is the only FDA-approved injectable treatment that is used for reducing the amount of fat present under the chin. Unlike liposuction, Kybella™ is non-invasive and there is no downtime.
THE BENEFITS OF KYBELLA™

Kybella™ is non-invasive and does not require general anesthesia or invasive surgery, which is required for alternative treatments.
There is no downtime associated with the treatment and can be completed quickly.
Kybella™ has been approved by the FDA
If you have excess fat under your chin, but you are not ready for cosmetic surgery, Kybella™ could be the perfect fit for you.